Could wood become the building material of tomorrow's cities? The further we move into the 2020s, the more relevant this question becomes. The answer cannot be as simple as a yes or a no – steel and concrete are here to stay thanks to their insurmountable benefits.
Yet side-by-side, as the environmental and sustainability agenda continues chugging along, we see governments actively pursuing their emissions and resource usage targets for the coming decades, potentially making wood a government mandated material as we shall see later on.
The question also develops into how well timber products and steel framing (light gauge or structural) could complement each other at a mass scale, or, can they do so at all?
Let's jump right into this opinion piece about the potential widespread adoption of timber as a building material.

Wood framing products

We'll start this post on the future of timber with a quick look at wood products – the building blocks if you will. As an umbrella term it can be applied to various types of engineered lumber, used for constructing and framing timber buildings.
In a nutshell, these products are created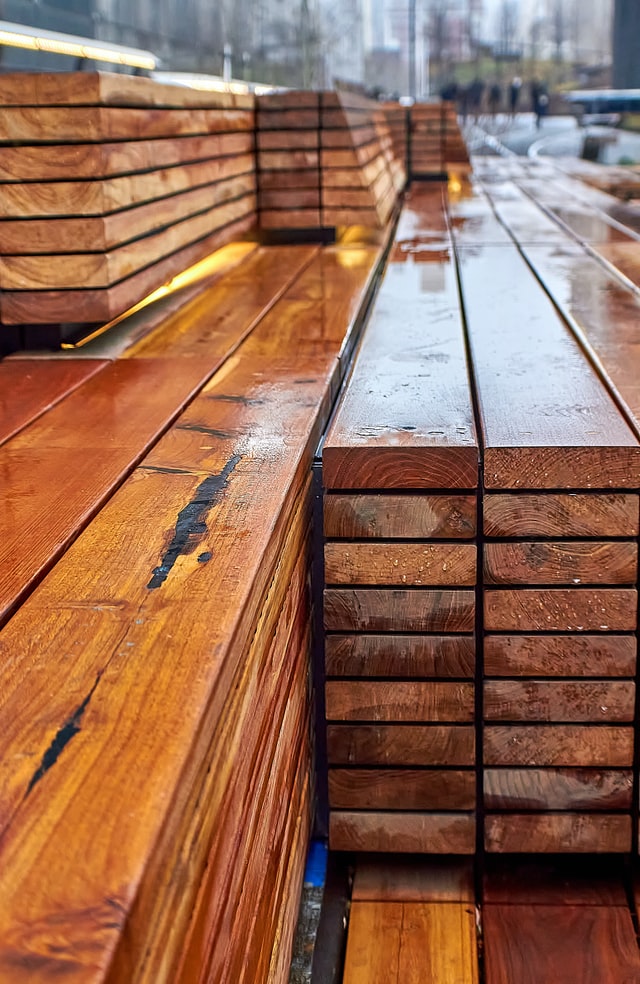 through a process of bonding together lumber in varying configurations with industrial grade adhesives, to achieve structural strength that can almost rival that of steel, up to a certain height of course.
Some of the most commonly used products are listed below:
CLT (cross laminated timber) – Conventionally used for building floor slabs, and used in creating core walls for
GLT (glued laminated timber or glulam) – Mass timber buildings traditionally use glulam beams and columns to build their framing skeleton.
PSL (parallel strand lumber) – Primarily used to provide lateral structure to timber buildings, and provide additional strength to glulam beams.
LVL (laminated veneer lumber) – Used around openings such as windows, doors and to provide additional strength to I-joists used in framing floors and roofs.
The 2050 zero emissions timeline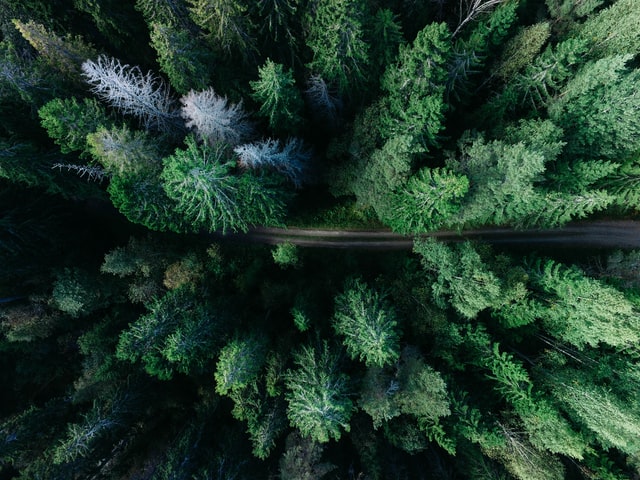 Let's for a moment look at where government policy is headed in Canada, as far as the global climate change and sustainability agenda are concerned, its impact on the construction industry and more specifically, its impact on the usage of building materials.
We find that in conjunction with Canada's Net Zero by 2050, Canadian provinces have pledged to reduce and ultimately eliminate their carbon emissions in support of global regulatory requirements set by the IEA.
British Columbia for example, being a long standing champion of green building and mass timber projects, has pledged net zero carbon emissions by 2050 in their CleanBC plan. Admittedly, 2050 is far away, however with 2030 having been included as a major milestone year to achieve reduction targets, we can be sure to see governing bodies further edging away from fossil fuels in the near future.
This will impact all major sectors in varying degrees, and that of course includes the AECO industry. Continuing with the CleanBC plan, we notice the province's initiative to use low carbon building materials, with greater usage of mass timber.
You might have heard proponents of mass timber buildings quite frequently lauding wood, for its ability to store or sequester carbon throughout a project's lifecycle. The province of Quebec, where StrucSoft's offices are based, has mentioned similar targets in their own green plan to use low carbon footprint materials, with a focus on wood.
Offsite Construction Framing
The application of offsite construction methods to wood and light gauge steel as a solution to address future housing needs could be an article in itself. However we can take a brief look at how the rise of the prefab industry simultaneously points to an increase in potential usage of timber.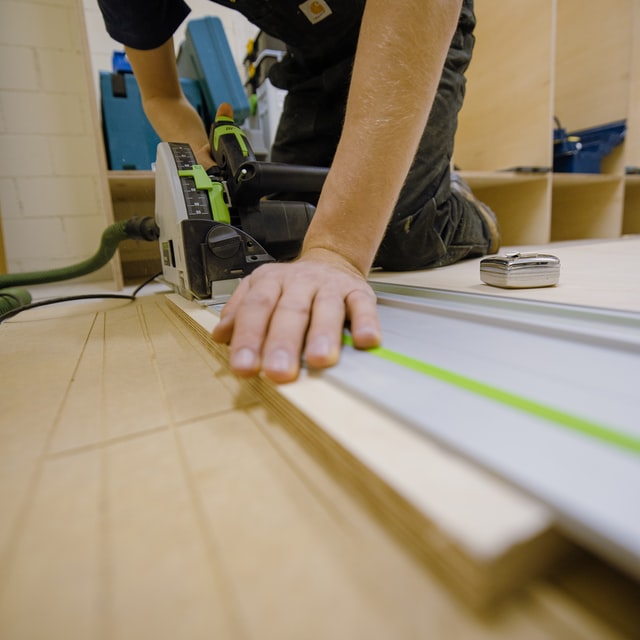 A benefit of wood products and light gauge is the capability to precisely fabricate components in a factory setting under tightly controlled conditions, adequately test them before transporting members on-site for assembly. Off-site production methods allow builders to streamline actual construction timelines, avoid errors and therefore rework on-site as the components are manufactured with millimeter precision using CNC machinery or saws.
This blog has featured a number of wood buildings in previous posts, such as the Brock Commons Tallwood House – which have used prefabricated components at a wide scale for their wood framing, not only limited to wall panels, but structural elements such
Timber & Light Gauge Steel Framing Hybrids
Before we go any further, a disclaimer – we love timber as equally as steel, be it cold formed or hot rolled. To rephrase a previous post, we're yet to innovate another building material that can come close to rivaling the overall utility of steel.
Tall wood buildings such as the former tallest wooden skyscraper Brock Commons Tallwood House which are primarily wood framed (lateral and vertical) use steel connection members to hold together their glulam beams and columns. They may not always use light gauge steel very prominently, but we can be sure to spot
Light gauge steel and timber can beautifully complement each other as well – as long as you're not planning to build a skyscraper out of it, that is, as LGS is conventionally used for low-rise and in some cases mid-rise buildings, and so far we are yet to construct a wooden skyscraper taller than the imposing Mjostarnet at 85.4 meters tall – a point that structural engineers would be quick to understand.
Getting back to the subject – the hybrid model that we're talking about is also known as the CLT-CFS system, ( cross laminated timber and cold formed steel) which combines the two to achieve potentially superb results as given in this recent study conducted in 2021.
Other Considerations – Aesthetics and Well-Being
Another positive 'side effect' if you will, doesn't rely on cold hard facts as much as it does on subjective experience. Many of us might recognize the tendency of developing a relationship with the city we're staying in,
Whether or not you appreciate art or design, you would most certainly appreciate beauty when you see it – a beautiful face, a ride or a building. The writer of this post wholly agrees with the opinion of the many proponents of wood – that it goes a long way in improving the aesthetics of conventional city architecture, a refreshing burst of contrast to the usual grays and blues of the concrete jungles many of us live in.
Setting that aside, is the innate connection we all have with nature. Despite building structures to protect us from the elements, we depend on the gifts of nature to not only survive, but thrive. One may argue that steady urbanization separates us further and further from natural living, resulting in a loss of well-being, and diminished quality of life. You may not need to get cited a study (in case you do: here it is) about the subjective benefits tenants enjoy from inhabiting wood buildings, however the idea is quite simple – An arrangement where cities of tomorrow increasingly coexist with nature, down to the very frame of their home or place of work.
As rose tinted as this ideal may seem, the potential benefits warrant a second look . Also acknowledged is the implication of cutting more trees and further causing deforestation – one that has been well addressed by the forestry industry through sustainable harvesting practices, but also a point for a future article. By all means however, plant more trees!
---
Light gauge steel and wood framing is at the core of what we do at StrucSoft Solutions. Providing professionals with industry leading solutions for over 20 years, our flagship product MWF is the industry leading Revit based steel and wood framing software.
Learn more about MWF and its different modules here or see it in action by downloading your free trial.
For more information on our products or design services, visit strucsoftsolutions.com or email us at info@strucsoftsolutions.com.

---

StrucSoft Solutions | Graitec Group is the market leader in comprehensive Autodesk® Revit®-based BIM framing, with both off-the-shelf and custom solutions targeting the AEC and fabrication sectors. Our star solution MWF simplifies complex Revit® framing with its powerful range of tools for modeling, inter-trade clash detection, custom construction documentation and optional output to CNC machines.