When a person is seeking to become a homeowner, they have quite a few options to consider. Custom-built homes can offer a lot of versatility but may be expensive and take a significant amount of time to build.
One of the alternatives is the purchase of prefabricated buildings. Prefabricated homes are modern engineering marvels that can reduce build time, unlike traditional construction methods.

The Basics of Prefabricated Buildings
Prefabricating buildings (which is very similar to pre-engineering buildings) is a building approach aimed at making on-site construction as easy as possible. Prefabricated construction involves taking chunks of a building and fabricating them elsewhere. Then moving those building pieces to the construction site.
This way large chunks of the building are put together at once. That is in contrast to the tiny increments normal construction is done in. It becomes not unlike a puzzle or model kit made on a larger scale.
Prefabricated steel and wood parts can be put together very quickly once a company sets up the necessary infrastructure. Like an assembly line, a company can precut the necessary materials. They then put the building "chunks" together, and then store multiple of those prebuilt pieces to be transported as needed.


While this approach does reduce a property owner's ability to customize their home, the structures can still be complex. Additionally, some companies offer modular prefabricated designs. This allows a customer to purchase home pieces that can fit together in different configurations so that they can have more control over how the final structure ends up looking.
Save Time and Money
As a general rule, prefabricated structures will be cheaper than most other approaches to building.
For one, the average time to construct a house sits somewhere between 6 and 8 months. Meanwhile, prefabricated construction can reduce that time to a few months, assuming the basic groundwork is laid while modules are being built. Time saved is almost always money saved.
Moreover, materials and their installation tend to cost less when purchased this way. The assembly line approach allows companies to quickly and more cheaply produce pieces of a building and workers such as plumbers or electricians can do most of their work at the facility as well.
Not only that but, this type of construction is widely used on projects such as condominiums, hospitals etc because of the quick creation of identical modules.

<<For more information on the prefab process click here>>
When Construction Is Tough
Constructing a building can be a time-consuming process. We mention as much above, citing the average construction time for an American house. However, sometimes construction can be even more complicated (and thus take longer).
For example, homes take even longer in the American Northeast, averaging around 11.1 months from the start of construction through the final walkthrough. In this scenario, a prefabricated structure may represent even better time and cost savings.
There's also the case of more extreme scenarios. In locations that are remote or where conditions are harsh, traditional construction can be something of a nightmare. Deserts, tundras, and areas where roads are minimal or treacherous are not only hazardous to your workforce but also hard to reach.

For example, the military often utilizes prefabricated structures. This makes sense; prefabricated structures can be put up quickly, in remote areas, and tend not to be as expensive as traditional construction. Furthermore, the military may have dozens of locations with more or less the same needs. They want to house X amount of people, store Y amount of materials safely, and do it all efficiently.
This approach doesn't just work for the military either. Companies that need to set up structures in places far from easy access to materials and skilled workers can take advantage. This approach not only makes construction cheaper, but it might also be your only viable construction option.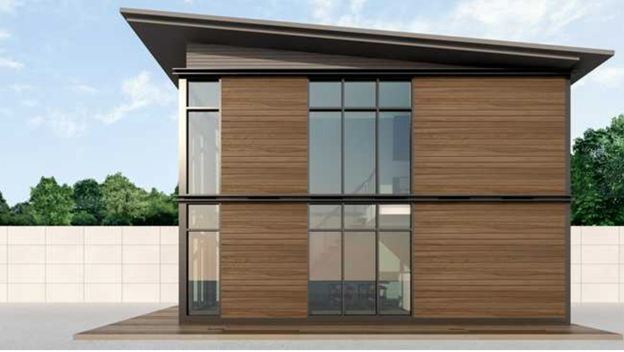 Prefabricated, Not Cheaply Fabricated
Perhaps the major concern many people have about pre-engineering buildings is that corners will be cut. However, the real issue is sourcing a prefabricated building from the right company.
Quality materials aren't going to serve you worse if they were put together elsewhere. If you choose a legitimate, well-reviewed company, then you can get a functional home or office building, all prefabricated. In fact, many of these structures don't look or work much differently than a building constructed in the traditional manner.
We Know Construction
Prefabricated buildings aren't the solution to every property owner's needs, but they're definitely an option to keep in mind. They can keep costs and time commitment down, all while making the sourcing of necessary construction experts easier.
If you're interested in we can help you here at StrucSoft, we'd love for you to contact us. Our software and training can help you with both basic and advanced construction needs, whether you're working on prefab structures or something more complex. We'd love to hear from you!
---

StrucSoft Solutions | Graitec Group is the market leader in comprehensive Autodesk® Revit®-based BIM framing, with both off-the-shelf and custom solutions targeting the AEC and fabrication sectors. Our star solution MWF simplifies complex Revit® framing with its powerful range of tools for modeling, inter-trade clash detection, custom construction documentation and optional output to CNC machines.