Our development team has been hard at work and we're happy to announce that our winter build, version 2.37, build 7674 is now available! Head over to your portal page and download the newest version of your MWF module today.
Keep on reading to find what was released and watch our latest webinar "What's New in MWF" which walks through all the new features step-by-step.
WALLS
General Notes:
New MWF families have been added to the installation folder and existing ones have been upgraded. All default structural families have now a weight parameter and a Section Shape type assigned to them.
Preview images for Opening and Join Markers have been updated.
In the Shop Drawings tool, users are now able to manually set the path for the sheet layout folder.
1) Option to add Top and Bottom Plate splices to wood panels:
The Splice tool is now available for wood panels; users will be able to add splices to top and/or bottom plates. This feature is available in Properties, under Miscellaneous tab.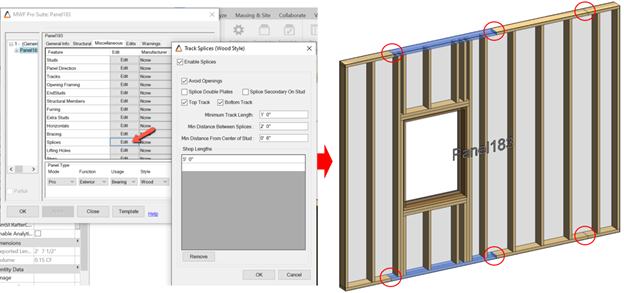 2) New Lifting Holes interface:
Lifting Holes interface has been changed to accommodate new lifting holes option for wood panels. Users can opt between three options for wood panels and one option for LGS panels. New functionalities include: option to add only Center of Gravity marker to the panel and place different settings for Start and End fields (available only for wood lifting holes).
3) New Wood CHC Clip for Lifting Holes:
A new lifting clip option is now available in Lifting Holes tool. This lifting clip is available for Standard and Multilayer wood panels.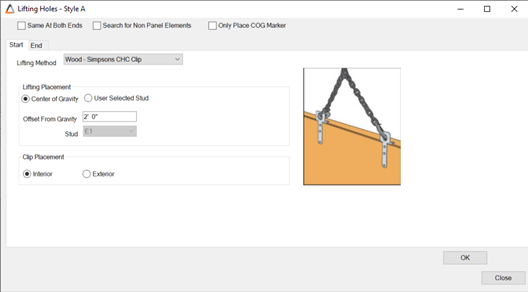 4) New Wood Stud Supported lifting method:
Another new option for Wood Lifting Holes. This method uses studs as support, punching lifting holes on selected studs as well as on top plates.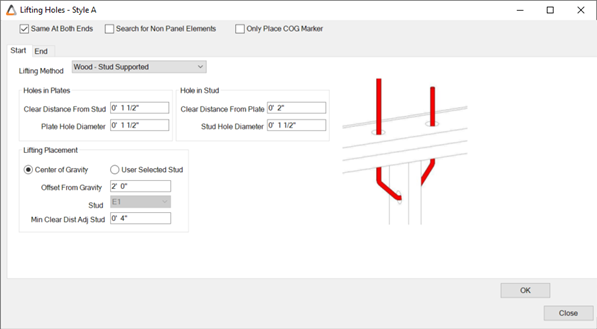 5) New Horizontal Extend Options for LGS panels:
Users will be able to add adjacent spacing tolerances when extending horizontals using new customized options available within Horizontals tool.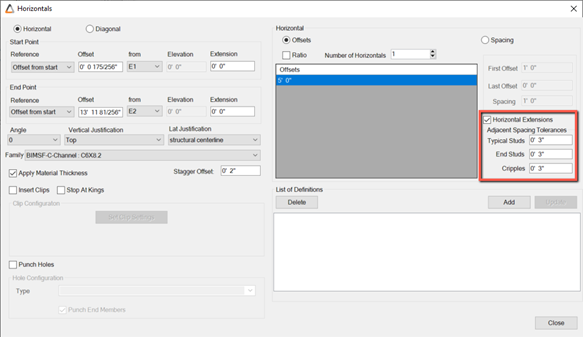 6) New Marker Manager interface:
Marker Manager is now organized in separate tabs for Opening, Wall, Join and Project markers. Default Markers have been renamed using new naming convention that will facilitate immediate understanding of marker purposes. All Opening and Join Markers will display a default preview image and user will be able to change it to a customized image if needed.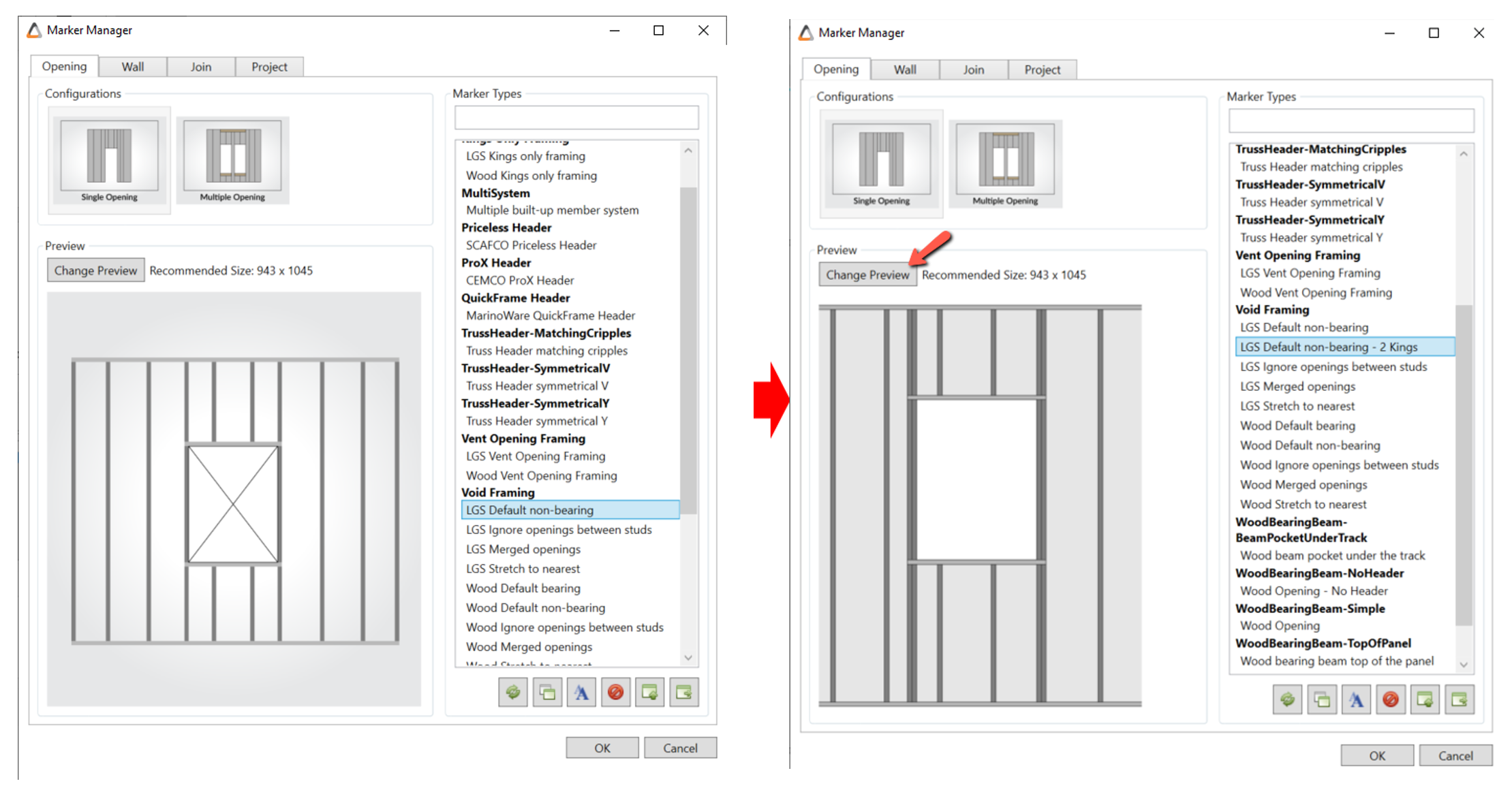 7) Changes in Wood Bearing Beam-Top of Panel and Wood Bearing Beam- Top of Window markers:
New functionalities have been added such as Shim Above Header and Filler Between Headers. Users will also be able to set different families and quantities to each opening member type.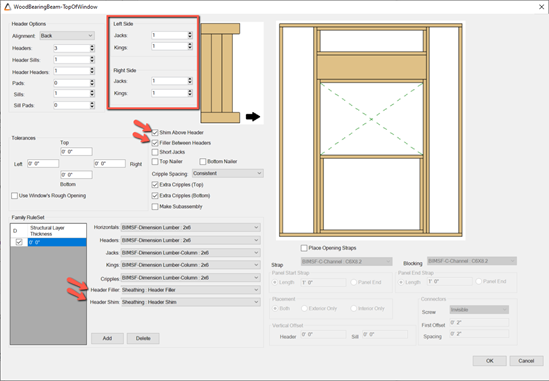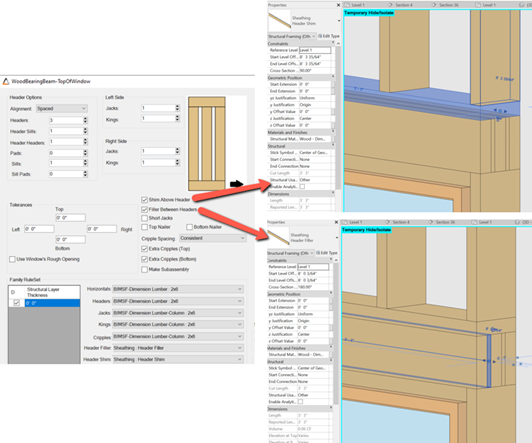 8) Option to punch holes in rotated studs:
A new option is now available in Hole Series tool for punching rotated studs that do not follow the default panel orientation. Users can choose between punching only rotated studs or punching holes for all default and rotated studs.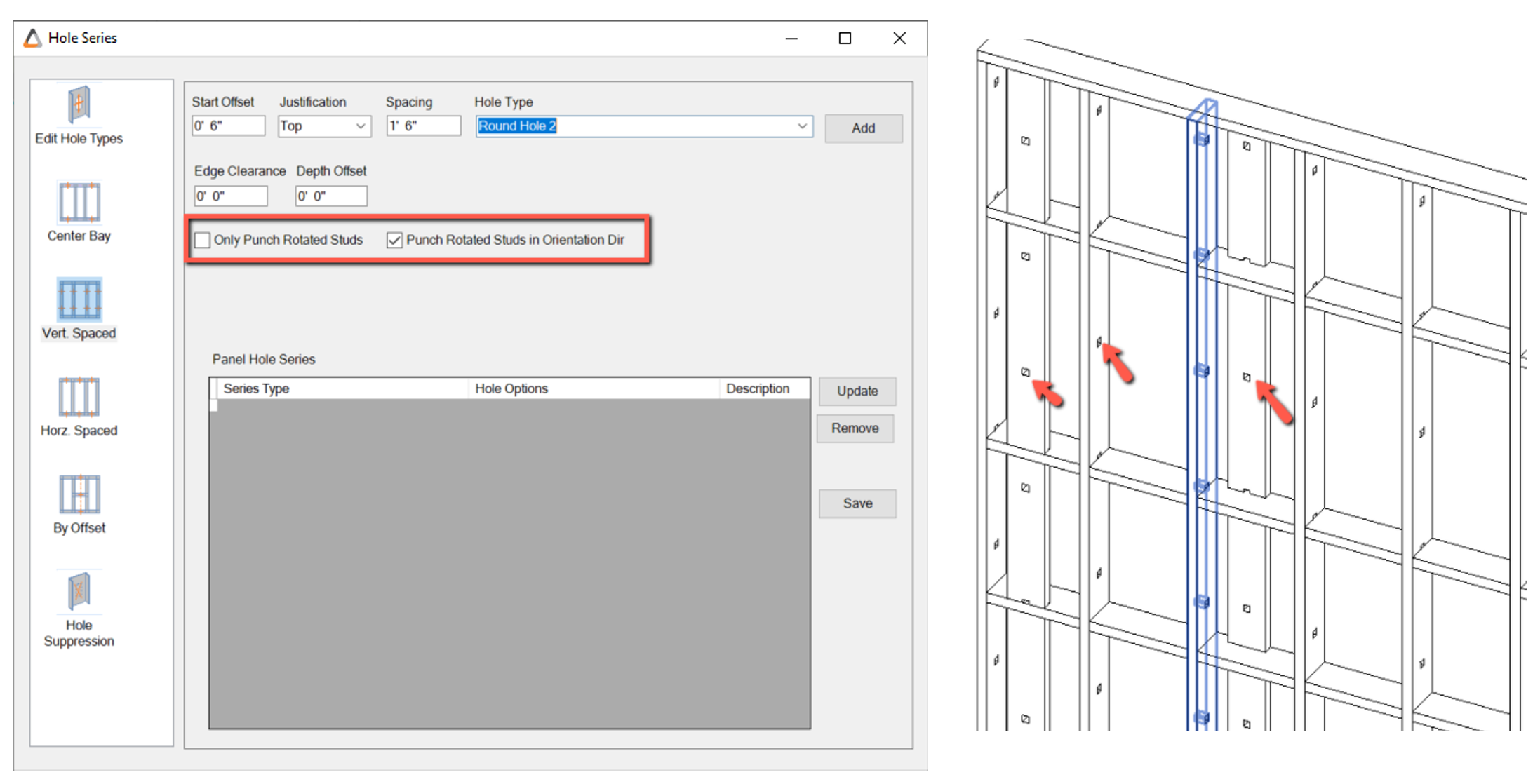 9) Option to split extra studs at horizontals:
With this new option, users will be able to split extra verticals added to the panel through Extra Members tool whenever the added member(s) intersect with horizontal elements.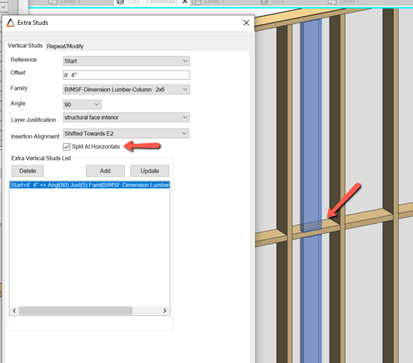 10) Option to update Hole Series:
Users will now be able to update Hole Series settings for Center Bay, Vertical/Horizontal spaced and By Offset placement options.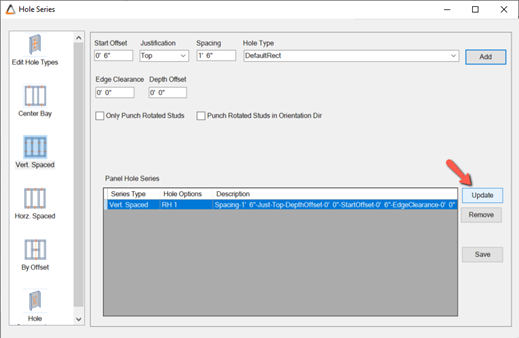 11) New option to set MultiLayer template mapping by parameter:
This new option available in MultiLayer settings allows the user to set their wall mapping by parameter names assigned to a wall. After assigning their templates to the walls, users can use Quick Create command to generate panels.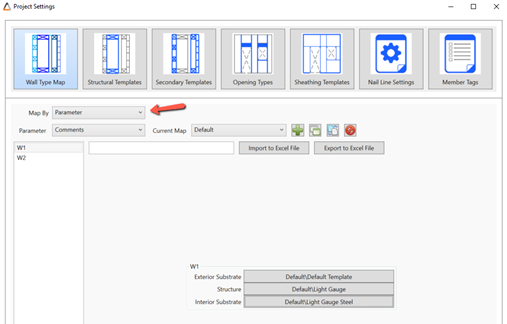 12) Add multiple Anchor bolt family types in the same panel:
Users can now add more than one Anchor type to the same panel by using "At Offsets" option for Placement Pattern. Changing anchor types using the Edits Wand – Anchors & Holdowns, in the Edits menu, will also be supported.


13) Defining sheathing breaks through Wall Properties:
This new feature is available for Multilayer Walls and can be accessed through Wall Properties, in the Operations menu. Users will now be able add customized sheathing boards to a panel by editing their default sheathing layout templates.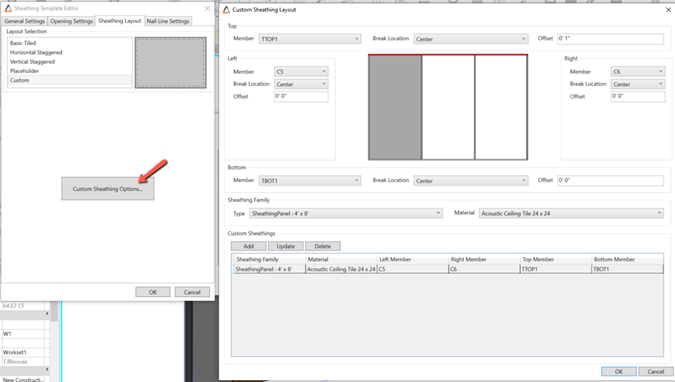 14) Edits wand for sheathing:
Multilayer Edits Wand will now support sheathing layers. Users will be able to make manual changes and add it permanently to their panel.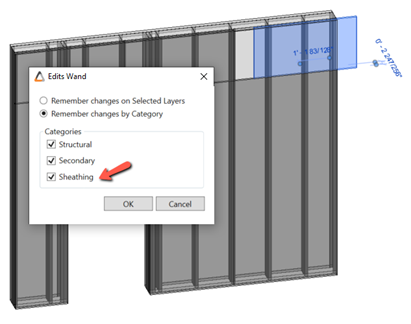 15) New Track Cutback option in Add Member Clearance command:
Users will be able to alter tracks cutbacks where they get split, as well as determine if top and bottom tracks will get split or if one of them will be continuous. This option is available in Add Member Clearance command in the Edits menu.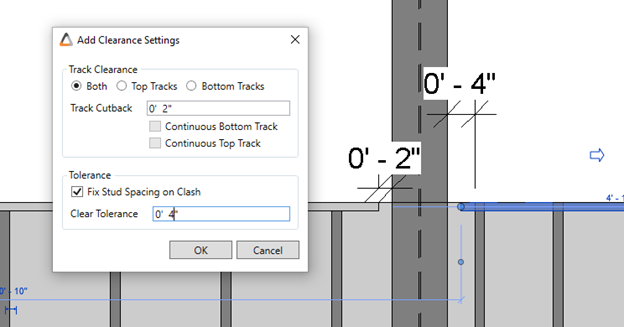 16) Wood Vent opening framing marker:
This new opening Marker is available in the Marker Manager for both Wood and LGS panels and will allow the user to control and customize headers and sills cutbacks.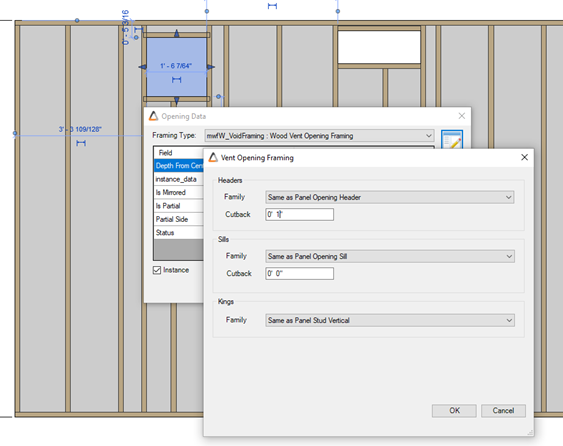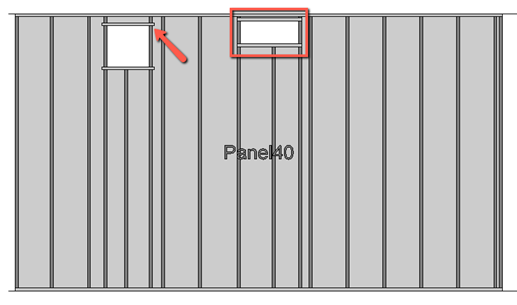 SHOP DRAWINGS
1) Added Custom Labels for Lifting Clips in Shop Drawing Schedule:
The user will now be able to customize lifting clips labels and add them to shop drawings schedules.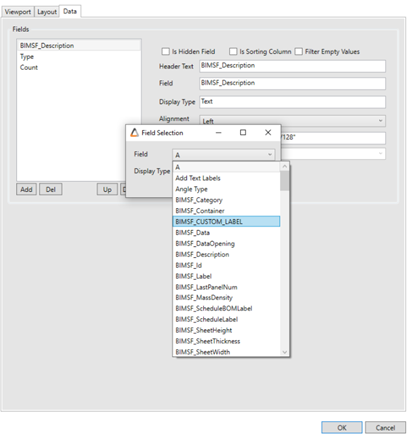 2) New option to dimension Staggered Horizontals:
A new option is available in Shop Drawings settings to dimension staggered horizontals. Users can find these new options in Elevation View settings.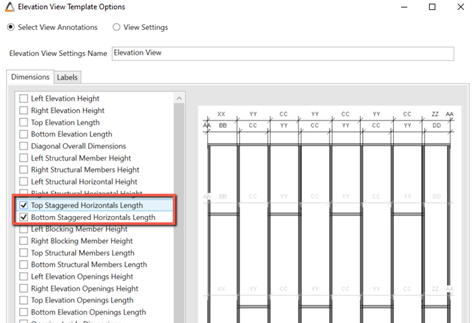 TRUSSES
1) Truss instance ID
Trusses will now have a unique combination of Tag and ID.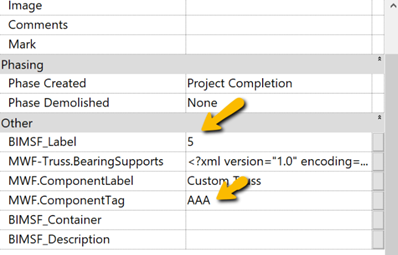 TRUSS ENGINEERING
1) Trusses now report reactions at support nodes without a vertical.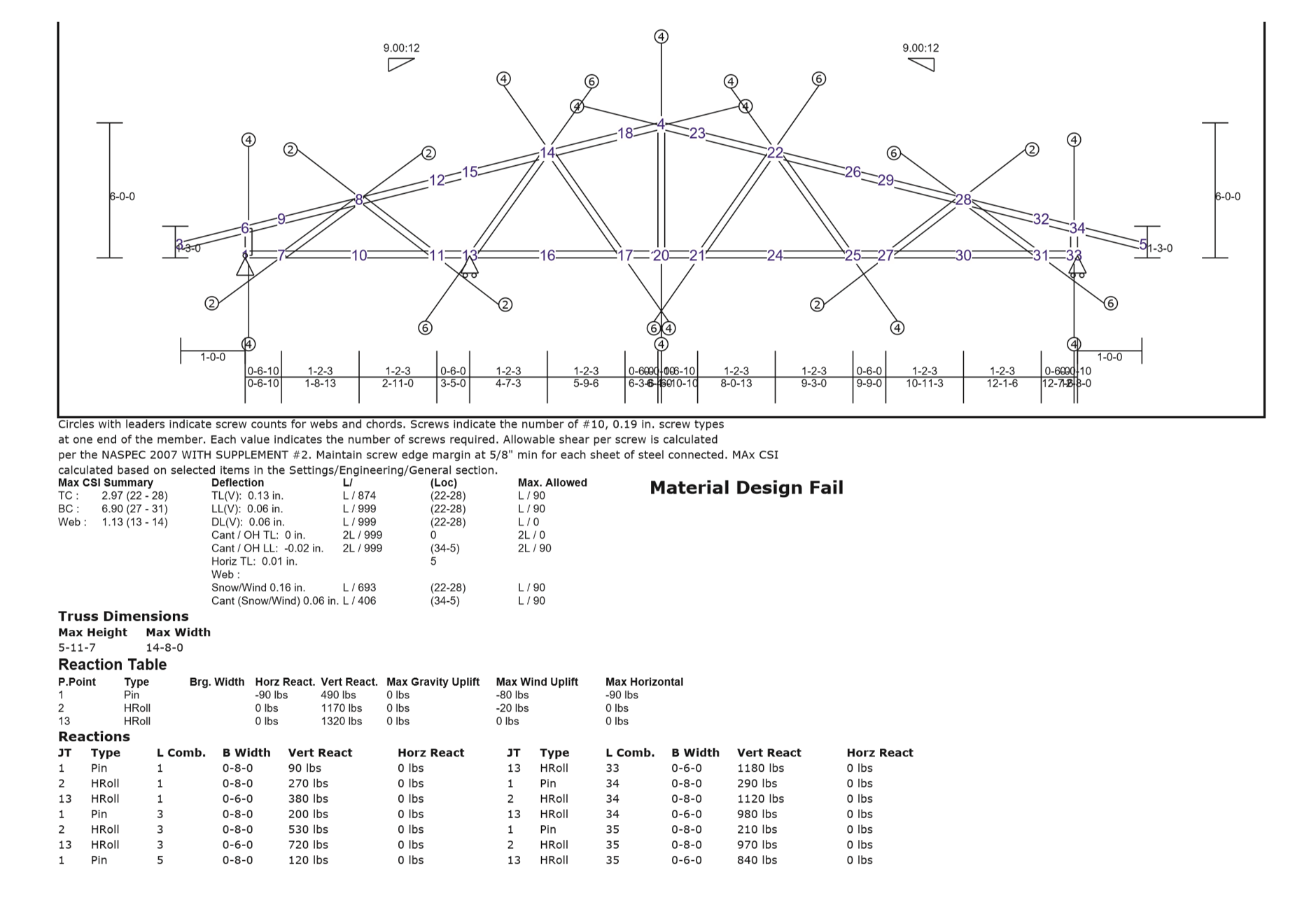 2) Deflection reporting corrections:
Updated dead and live loading combinations.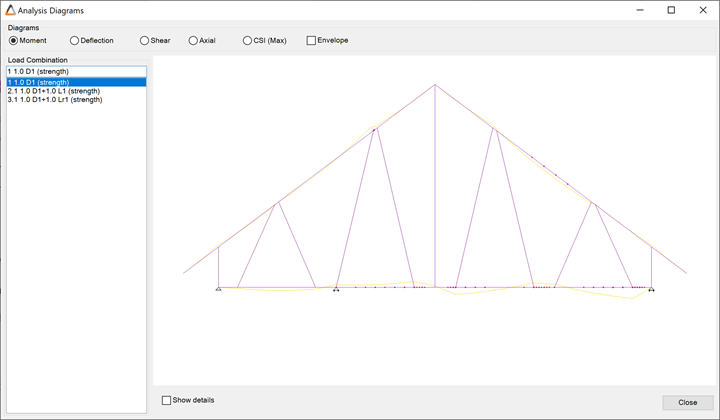 3) Added provision to pick CSV file for ASD or LRFD based on selection:
New editable CSV file in installation folder based on LRFD or ASD code.

4) Minimum screw count updated to be editable:
Can now be odd or even number: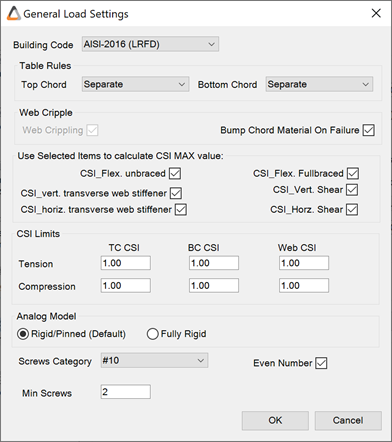 ---
For more detail on each individual feature, watch our "What's New in MWF" webinar below:
For more information on our products or services, visit strucsoftsolutions.com, email us at info@strucsoftsolutions.com or call us at 514-538-6862.{{cta('3376e831-dc64-4659-90ca-0292502bc61f','justifycenter')}}