Workplaces across the world are in a state of shutdown, with many experts calling it the end of office culture. Hotels, gyms, storefronts and other commercial establishments remain mostly vacant. As the commercial real estate market takes a hit, this is also a time for home builders to sharpen their skills and start using advanced technology in the form of Revit framing software: MWF in order to contend with the current housing demand.
Housing market today
The COVID-19 health crisis has changed the course of future generations and the way we perceive business. Furthermore, it has instigated a housing crisis, not unlike the one we saw in 2008.
The Great Recession of 2008 saw rampant foreclosures and falling prices, the latest crisis is the result of undersupply of housing, leaving millions of Americans waiting to get evicted. This situation is not the direct impact of the pandemic; instead, it was in the making for a decade. Insufficient building due to limitations in building laws and zoning codes, coupled with the restriction of new construction in the light of the global health crisis, caused this shortage.
However, people are more eager to buy a home rather than rent one. And, the government is keen on extending mortgage and housing assistance to those in need. Not only that but, zoning laws are also getting amended to fit multi-family structures in previously single-unit lots.
With that said, affordable housing is indeed booming. And home builders with access to high-quality Revit framing software are able to construct residential builds more efficiently and quicker than ever seen before.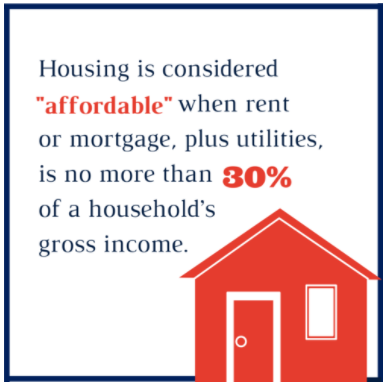 What materials are involved in home building?
Building materials used for home construction purposes include wood, steel, bricks, metal, concrete, cement, aggregates and so much more. Home building has evolved over the centuries, where earlier, people used stone, straw and even mud to build high-quality structures.
With the advancements in modern lifestyle, technology and changing tastes, some materials have become more popular than others. However, the client's choice is of the utmost priority, and as a home builder, you have to stick to their budget and requirements.
It is common to use a mix of various materials for residential buildings. Construction companies and builders may also use smart solutions like light gauge steel framing software to reduce the chances of errors and ensure the effectiveness of the build. Here are some of the most used materials for home construction:
Rock or stone
Rock is a highly durable and long-lasting material. They were used in ancient civilizations; structures like the pyramids are made of stone. In modern times, rocks are combined with other materials to give a sophisticated look.

Flagstone and other types of rock can be used for walls and decking. It is a less expensive and protective material. It is also fire-resistant.

Wood
Lumber is one of the most popular construction materials in cold climate regions, such as the U.S., Europe and Scandinavia. It is inexpensive, available locally, and what's more – wood allows you to create beautiful, intricate designs to add to a building's aesthetics.

In the olden days, people tied unprocessed wood in place. But since advancements in architecture came about, pressed timber boards and pre treated lumber and planks began to be used for shelves, floors, cabinetry and ceilings. You can test the load-bearing ability of a wooden wall by analyzing its member attributes, such as length, thickness and other physical properties.

Adhering to the latest industry trends, MWF Pro Wood will take your Revit framing model from the drafter's table to the job site.

Brick
Bricks are made from kiln-fired blocks of clay or shale. Using a mold or die, clay is extruded into the desired shape. It costs less and as additional benefit – it's fireproof.

Some may also use mud, but that will simply not have the same quality as clay. Although used in combination with wood, today it has been mostly replaced by cinder blocks made of concrete.

Concrete
Concrete is a wet mixture of cement, gravel, aggregate and sand. It is suitable for residential, commercial and industrial buildings alike and offers longevity and strength (although let's not talk about its aesthetic appeal).

However, due to its low tensile strength, reinforced steel rods are always used to fortify the build. So, before starting, it is important to test the strength and durability of those steel rebars.

Metal
Metal is the go-to option for large buildings, commercial facilities and skyscrapers. For residential applications, metal roofs provide longevity and flexibility. However, some metals like steel, which contain iron, may corrode. Aluminum alloy can be an alternative, but it is more expensive than steel. Other metals used for homes are brass, chrome and titanium. Metal studs, frames, walls and roofs are fire retardants.
How do building materials affect the construction?
Choosing the right material for a home build is vital, as it can make or break the project. Builders and planners must analyze the most robust materials for a specific construction during the planning stage.
The primary consideration for any homeowner will be the budget; next is the materials design and durability. Working with wood checks all these requirements, and it is also relatively easier to source. People also use other materials like concrete for the footing, metal for the roof and steel for framing.
Our StrucSoft's wood and metal framing BIM software include member size recommendations per IBC and NBCC codes – making your build adhere to local build codes.
Using software solutions in your next construction project:
Whether you are a homeowner looking to renovate some area on your own or an established construction company, implementing the latest technology can make your job a whole lot easier. MWF can handle the modelling, clash detection, engineering and manufacturing of any build.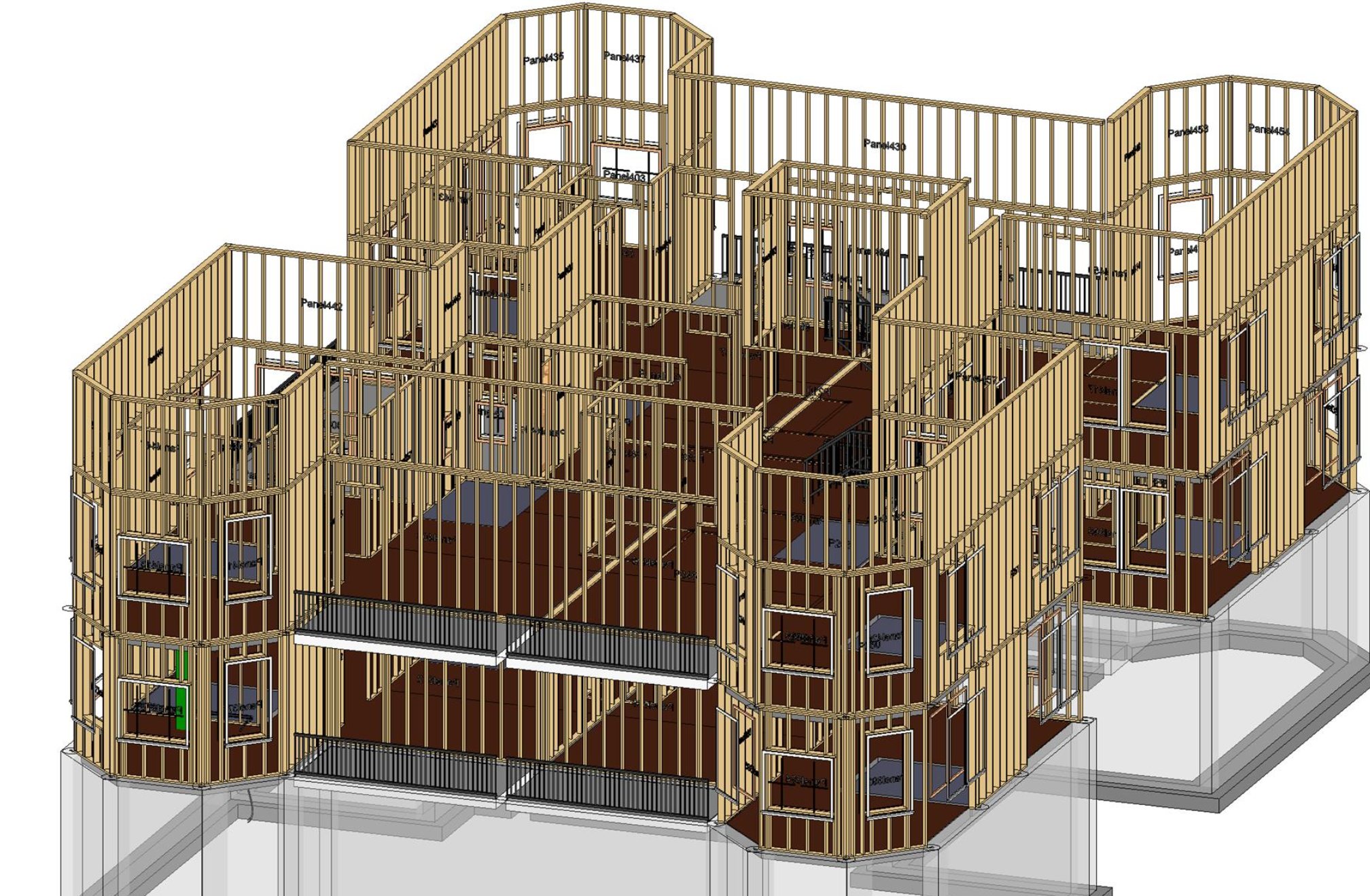 Who can use the software?
Homebuilders;
Project managers;
Architects
Trade contractors;
Construction companies;
General contractors and more.
Get ahead of your competitors with advanced BIM software from Autodesk solutions associate, StrucSoft Solutions. With MWF Pro Suite, you can design and analyze framing components, light gauge steel structures, wood, metal and more. Start a free trial of wood or metal framing BIM software and test unlimited configurations for truss framing, wall and roof layouts.
trucSoft Solutions is the market leader in comprehensive Autodesk® Revit® based wood and steel framing, with both off-the-shelf and custom solutions targeting the AEC and fabrication sectors. Our star solution MWF simplifies complex Revit® framing with its powerful range of tools for modeling, inter-trade clash detection, custom construction documentation and optional output to CNC machines.