StrucSoft client Maison Laprise is a pioneer and leader in energy-efficient homes in Quebec, Canada. Utilizing our flagship solution  MWF (or Metal Wood Framer), an automated revit wall floor ceiling and truss framing software, Maison Laprise is able to easily frame entire projects and export framing data to their wood panelizing machines for easy and quick assembly.
Eco-Friendly:
Known for their pre-engineered and custom panelized kits, Maison Laprise has been building solid, healthy, and eco-conscious homes for over 30 years. Designed to provide superior energy efficiency during harsh winters thanks to its 5 ½ inch thick wall panel system, its Z anti-thermal bridging columns, and its unique patented insulation, Maison Laprise's manufacturing process generates only 2% of waste, all of which is recycled.
Custom Prefabrication:
Factory fabrication and cutting-edge equipment ensures reliable and high-precision assembly in a fully controlled environment. By moving a large proportion of the work from an open setting with limited working hours into a controlled indoor facility with 24/7 production potential, offsite construction offers a faster,  more ergonomic alternative to traditional construction methods.
Check out their video showcasing their factory and prefabrication process:
Maison Laprise's offsite building systems include panels, modules, and hybrids for the residential home and multi-housing markets. Clients can choose from 250 home plans that are fully customizable and will satisfy every requirement. 
Get started in three easy steps:
Choose performance, first and foremost
Solid, sustainable, energy-efficient, it all starts with the Laprise home kit!
Choose to participate in your project – to save
Three home building options for your project
Choose a model for your dream home
Discover their privilege series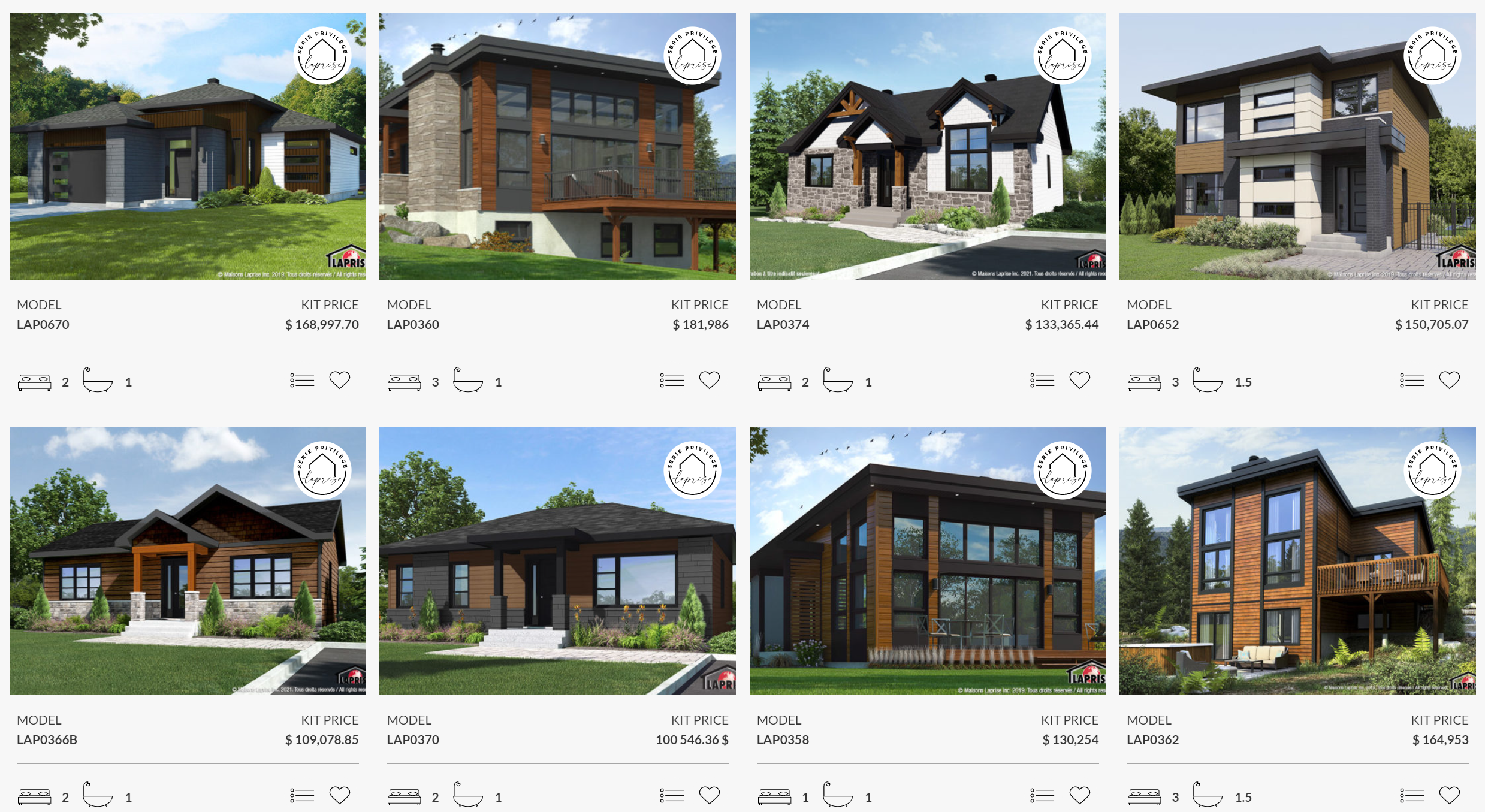 Unlike traditional houses, pre-engineered home kits can be installed on-site in only a few days and completed within three or four months with all the finishings. This speed is largely due to the prefabrication of the components and/or modules in the factory which is a controlled, dry and safe place.
Take a look at how fast 12 houses on four blocks can be built using the prefabricated system in the time-lapse below:

To learn more about Maison Laprise's mission and process visit their webpage here. 

S

trucSoft Solutions is the market leader in comprehensive Autodesk® Revit®-based BIM framing, with both off-the-shelf and custom solutions targeting the AEC and fabrication sectors. Our star solution MWF simplifies complex Revit® framing with its powerful range of tools for modeling, clash detection, custom construction documentation and optional output to CNC machines.