Winter 2017 updates with MWF – premier wood and steel framing software
MWF Pro Wood is released featuring a more intuitive UI, multilayer framing tools, subassemblies and improved truss automation for an enhanced wood framing experience. MWF CNC Module for Randek is now available and our MWF Shop Floor Management Tools are in development.
MWF Pro Wood now includes a brand new UI, multilayer tools for multiple structural, secondary, furring and sheathing layers, improved subassembly functionality (for stud packs, openings and extra members) as well as improved truss layout tools and improved truss layout tools. Join our webinar March 16th to learn more here. To experience a brief intro of the new UI, check out this short video or click the image below. Our release can be downloaded via the client dashboard here. The full change log including bug fixes, can be found under the downloads on the client dashboard.
We have completely overhauled the MWF Pro series, separating wood and metal. Most notably, there is a major change of the ribbon within the software. For a preview of the ribbon change in wood, you can join our webinar March 16th here or view this short video. We are wrapping up testing of MWF Pro Metal over the next few weeks. For those clients who build in wood and metal, MWF Pro Suite will remain but will also have the new ribbon.
MWF Panel Stacker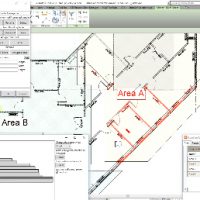 MWF Bundling & Stacking allows for the organization, stacking and shipping of wall panels to boost your work force's efficiency. This is the first step in our shop floor management tool set. Check out the video by clicking on the image above or here.
Last but not the least, we are pleased to announce that Randek joins our long list of MWF CNC modules now available.